mei 7, 2019
24Vision was nominated for the Global Seatrade Maritime Awards. Recognizing ambition, innovation and achievement across all Maritime sectors, Seatrade Awards has been at the side of the industry it serves for over thirty years with a heritage as impressive as its roll of honor, it's no surprise that Seatrade Awards is renowned by many as benchmark of real success.
This year over 200 hundred entries were rigorously judged by a powerful panel based on innovation, ambition and the ability to push the boundaries of the maritime industry.
24Vision was nominated, together with our partner Threatspan, in the category Cyber Security. 24Vision wanted a cyber solution for the maritime industry. With Threatspan we have found a Cyber tool to see real time cyber threats onboard of our vessel.
Not a static questionnaire report, but a dynamic real-life monitoring system which alerts you when you have a cyber breach.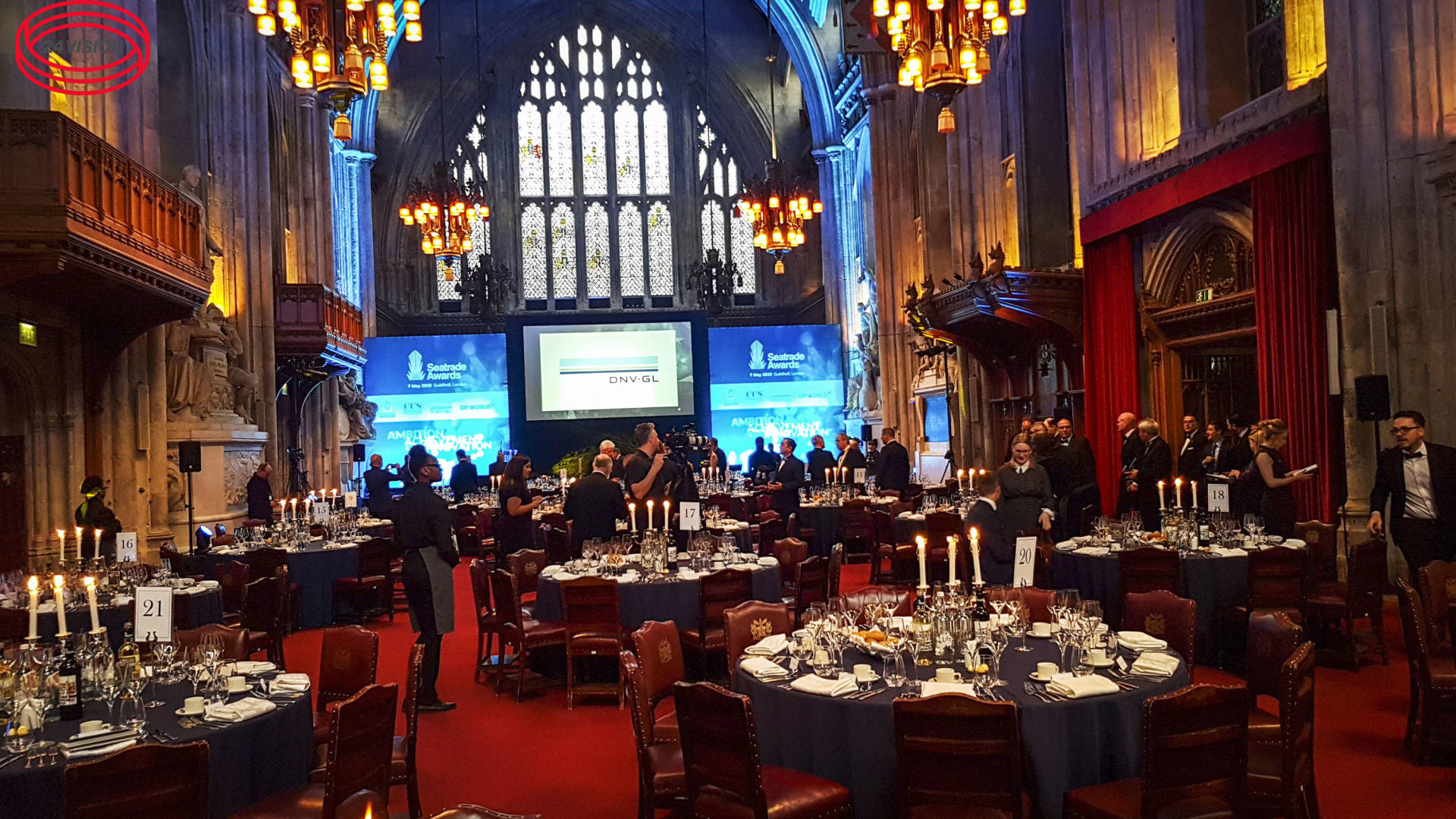 New technology and cyber security have been a hot topic during this year's awards. With a debate discussing that the early adoption of smart technology and automation will be a benefit for the maritime industry.
The motion only just passed with 52,4%. Early adoption was also seen as risky, new areas to be developed create more problems encountered along the way. At 24Vision we take on this challenge, as a problem is something positive that needs to be solved, just like our Cyber tool provides.
The Seatrade Maritime Awards were hosted in the prestigious Guildhall. Guildhall has been the home of the city of London for over 800 years. Built between 1411 and 1440, Guildhall was designed to reflect the power and prestige of London and its leaders, fitting for this special occasion.
---